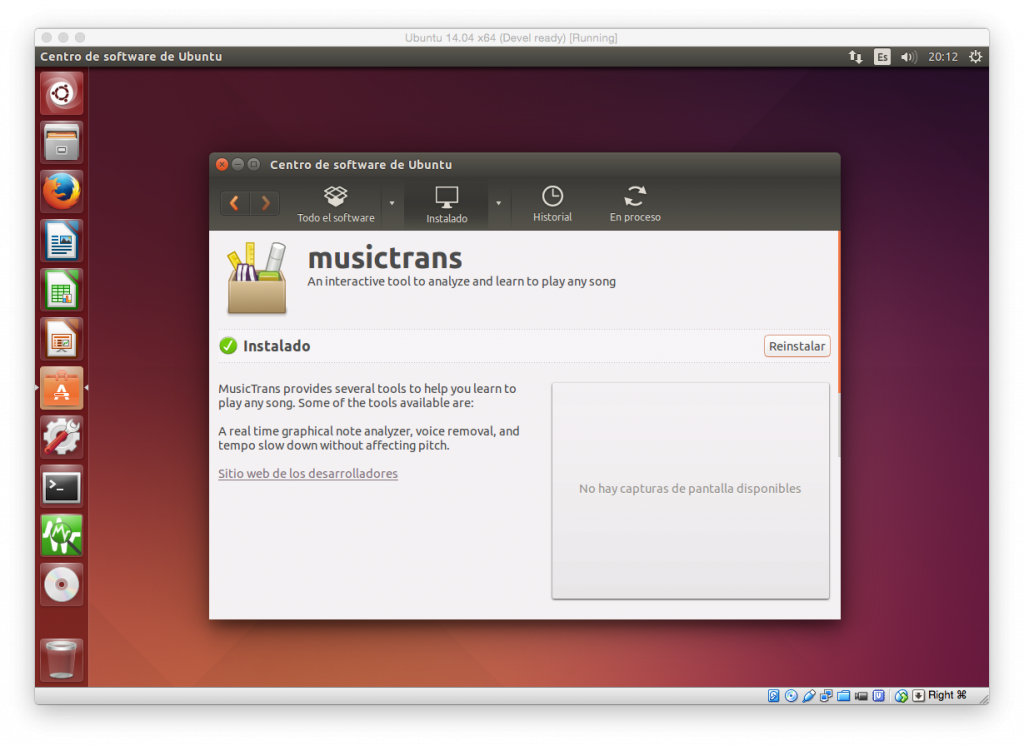 An installer has been released for Ubuntu and Debian based systems.  This installer makes easier to enjoy MusicTrans on these Linux distributions, adding a nice icon to use with your favorite launcher, and a convenient shortcut menu to open any MP3 file with MusicTrans from your desktop.
And there is more! Because now that MusicTrans is a packaged application, your favorite Linux distribution will take care of installing the required Java Virtual Machine for you.
Of course MusicTrans for Linux will continue to be available as a .tar.gz file to be used on any Linux distribution.